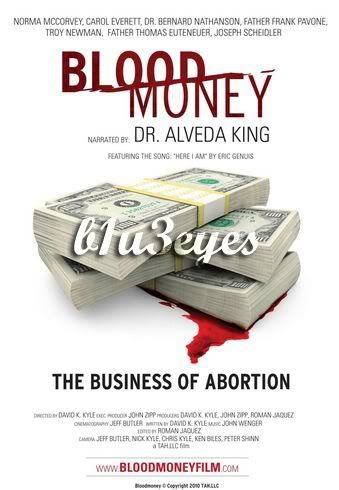 Blood Money The Business of Abortion (2010)
English | 1h20mn | XviD | 720x416 | 1092kbps | 23fps | MP3 | 104kbps | 700 MB
Genre: Documentary
This 2010 documentary DVD deals with the issue and practice of abortion in the United States. The program is presented and narrated by Dr. Alveda King, niece of Dr Martin Luther King, Jr. While abortion is an issue and medical practice all over the globe, this movie focuses on the subject, history and context within the United States.